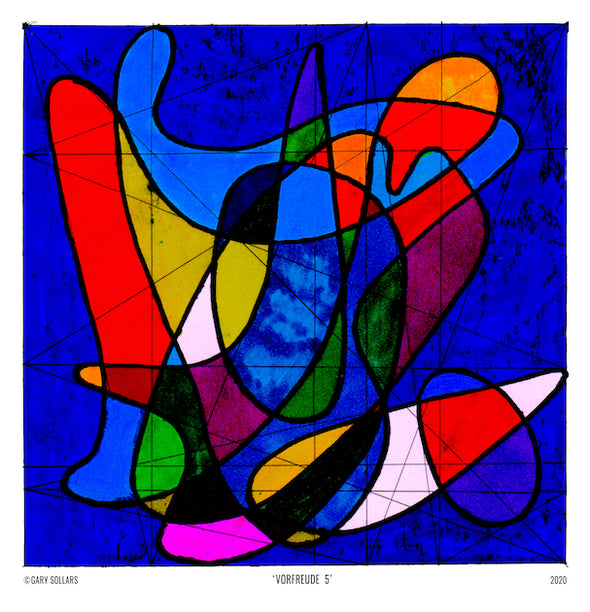 Abstract compositions produced in lockdown, what a weird time that was. I spent days making these intense colour statements. Some are like stained glass, others are more sombre. 
All  Giclée Prints will be accompanied by a Certificate of Authenticity which will be posted to the owner seperately. Please see C.O.A notice at top of home page.
Shipping will be approx' £7 per Print mailed in the UK....things can change..this is just pre-purchase 'erase postage shock' information.